What is the guide about?
An Introduction to the prototyping guide.
It sounds obvious to say you should only work on problems that exist. and Yet by far, the most common mistake startups make is to solve problems no one has. - Paul Graham, Y Combinator
Over the years we have met a lot of entrepreneurs with very interesting ideas. Most of them do not solve a problem. While the cost of building a prototype and starting up has become rather easy in the economic sense - you no longer have to pay for expensive stacks, or need corporate to back your R&D; - the underlying principle of a sustainable business has never changed.
The aim of this course is to help first time and aspiring entrepreneurs walk through the process of spotting problems, ideating solutions and the key ingredients that go into building a prototype that does its job. What is that you might ask? A prototype serves one purpose - to validate your assumption that the problem exists and the need is real.
If you are thinking about starting up - or even have narrowed down on a problem that you want to solve, You will find this course to be helpful in ensuring that you start off right, and that you've covered all the essentials.
Course Outline
Topics covered and What to expect in the course
Introduction
Styles of market validation
The Economics of an entrepreneur
The Flaw and law of business
Where do ideas come from
Is it okay to imitate or copy?
How to spot problems worth working on?
The secret Ingredient of a business idea
Mapping the system - Introduction to systems thinking
Combining speed with precision
An introduction to research
Spotting the analogs
How to do customer interviews
How to interpret data
Forming Solutions around constraints
Defining the Minimum Viable Prototype
Learning to spot the assumptions in every solution
What goes into validating a prototype
How does validation look like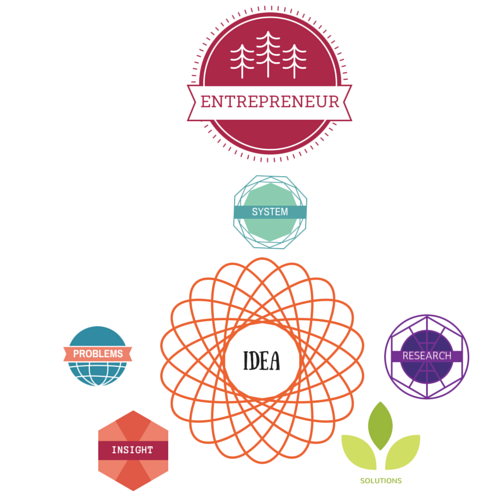 About the Author
The face behind the course
Vijay Anand, known as The Startup Guy, is the Founder of The Startup Centre. He is an entrepreneur and has been mentoring startups in India for the past 10 years. He kickstarted the In50hrs initiative in India, along with Dorai Thodla and Suresh Sambandam in 2011 - and since then has helped more than a thousand teams prototype their ideas during the In50hrs event, over the past three years. As someone who is actively engaged in the startup community and one of the pioneers of the ecosystem in India, Vijay meets with a few hundred entrepreneurs every year - which also became the foundation to put together this course as a lot of first time entrepreneurs were missing some of the core elements essential for their business to succeed.
Vijay was previously the head of Incubation at The Indian Institute of Technology, Madras and also the founder of Proto.in which was the spearhead for the startup movement in India.
He is active on
twitter
and
facebook
.
Course Fees
What does it cost to participate?
Rs. 2360
Rated 4.5/5.00 in average by over 4000 Participants
Course Signup
Signup for the course on Prototyping your business idea. Over the next 30 odd days you will receive lessons via email - a step by step guide every two days with exercises to help ensure that you the crucial part of planning your startup right.
F.A.Q
Have a question? Lets see if we have it answered for you.
Prototype? But I want to startup!

I hear you. It feels like starting up is all about jumping off into the unknown to figuring things out. If you are serious about starting a business, validating the market is your first step - since it takes years for a business to find its feet, and the validating process will give you insights on where you should look for opportunities and the means.

Will this course help me with non-software products?

I've kept the course generic so that it applies to anyone who is pursuing an opportunity. It will align a lot more for products (since the prototype of a service is your own work / portfolio) but whether you are building a software product, hardware or a physical product, the guide should apply.
I am an entrepreneur inside a large corporation. What about me?

Fundamentally every large corporate has smaller units with P&Ls; and the existence or dissolving of initiatives and products within large corporates run like a conglomerate of many startups. It fundamentally all comes down to profitability and sustainability. Whenever we talk about break-even, assume the costs of your business unit (pursuing a new opportunity) as the cost. Short answer: You would find this to be of use as well.

Where do I find a technology cofounder?

This wouldn't be the course for that, but the simple answer I'd give is that - finding a cofounder is a bit like finding a boyfriend or girlfriend. If you are a boy and want to find a girl, you'd hang out in places they would, and get involved in activities that the opposite gender would. Finding a co-founder is partly like that - if you are good in business and want to find a tech co-founder, he/she is probably hanging out in tech meets, you should frequent them more. Alternate is to learn how to code / build products - it is not as hard as you think. Good luck!

You can also participate in an upcoming edition of

In50hrs

.

Do I need to go through this before I attend In50hrs?

Ideally, Yes. We have noticed something about teams that build successful prototypes - they have always been teams that had done their market research and understood the problems they were solving really well. We are hoping that this guide will help more teams achieve that level of preparedness.